Ad Type

For Sale
Price

$800
City

Damascus
State

Oregon
**New price**
Steyr LP5 olympic quality 5-shot air pistol. This pistol is compressed air, not CO2. Like new, used only a little before I got out of shooting (I'm back in now but not shooting this type of target). No modifications to the grip. Note in the close up picture, the top was milled by Pilkguns so you can attach a red dot sight for NRA bullseye practice.
Comes with 2 magazines, 2 cylinders and I'll throw in the pump for the cylinders.
Gun was $1600 new + pump $150, looking for $800. PM me if you are interested.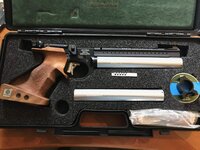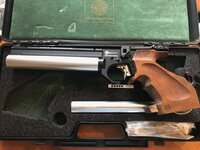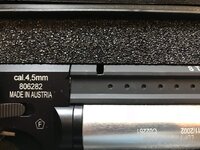 I agree to the classified rules and terms of service
Last Edited: