Ad Type

For Sale
Price

$2000
Manufacturer

Sig Sauer
Caliber

9mm
City

Des Moines
State

Washington
Zip Code

98198
Hello all, For sale via consignment, I have this collectible, UNFIRED, LINIB, Sig Sauer M17 Commemorative pistol available for the serious collector who wants a true and original piece of what the US military has adopted to replace the venerable Beretta M9 Service Pistol. The US Government authorized Sig to allow 5000 of these to be made for the general public to buy and are all gone at this time, so there is naturally a premium attached to the price as they are only going to be even more collectable and valuable in the future. The pricing also reflects that I don't have the coin or cert. of authenticity from Sig as I got this after those items were given out to all those who got their M17 pistols in the specified time frame. I contacted Sig to try and get the coin and cert, but no one at Sig would budge, unfortunate, but you still get the whole kit and kaboodle from the factory such as the cardboard box as used for M17s delivered to the USG. Look at it like you're buying a new Rolex at your AD, but without the extra bits a jeweler might give you in addition, like a catalog, glove etc.
The Commemorative M17 pistols are serial numbered M17- 1 to 5000. This gun was on display at my local gun shop, so there is some slight handling but in fine condition by all means.
This is NOT one of the used M17s that were released by Sig recently which were fielded by the military which sell for around $1200 and biggest of all, the condition can vary widely despite the going prices.
Transfer must be done per WA R.C.W.s and Federal laws as required. Transfer will be done at Pantel Tactical, located in Renton, WA and is also on display there if you want to see it in person. Pantel Tactical will collect all fees and taxes as required by law. In other words, the process is like buying any other gun at your local shop.
If you have any questions, please contact the guys at Pantel Tactical as they will handle all the logistics, especially if you are out of state. You may contact me personally via this listing if you have any questions. Price is firm as I know my price point is very competitive given the rarity of this pistol and that it is in LNIB condition. I've sold many guns online, so safety and security of any transaction is paramount in my books.
Again, this is on consignment to help weed out some of the rift raft given how collectible this pistol is. I am only selling this to put money aside for flying lessons and other costs associated. Thanks for looking and shoot safe.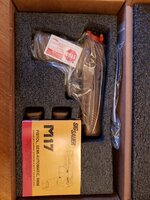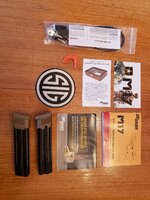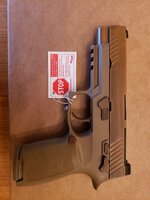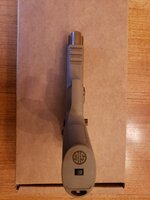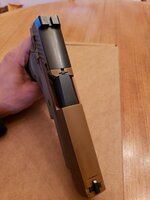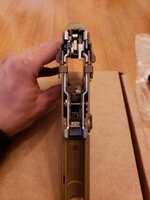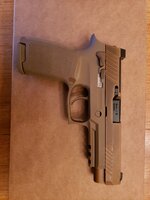 I agree to the classified rules and terms of service