Ad Type

For Sale
Price

$70
Manufacturer

Sig Sauer
City

La Center
State

Washington
I've got a set of 6/6 Sig XRay3 night sights that I took off of my P229 Legion 9mm (I replaced them with suppressor sights). These are from mid 2018, so plenty of life left in them. Only about 100 rounds through the pistol they were on before I took them off (if that really makes any difference to someone).
I live NE of La Center, and work near downtown Vancouver. I'm pretty flexible to meet up, or these would be pretty inexpensive to ship (couple of bucks via USPS First Class). I'm happy to take PayPal friends and family (or you add the fees) if you want them shipped. PM me if you are interested.
For local pickup, I'd be happy to install them into your slide, provided I've got the appropriate shoe for my MGW Sight Pro. Currently, I've got shoes for P320, P938, P365, and the "classic" P series (P220, 225, 226, 228, 229, 239)...so most of them that these sights will fit.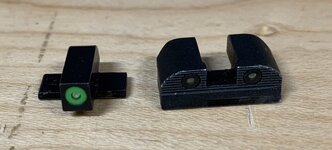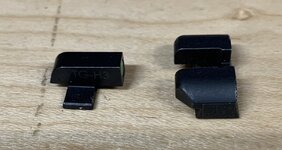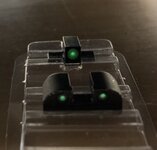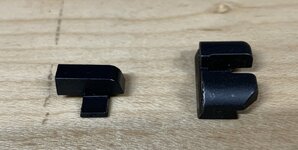 I agree to the classified rules and terms of service
Last Edited: