Ad Type

For Trade
Manufacturer

Sig Sauer
City

Salem
State

Oregon
Zip Code

97317
Changing up optics on a rifle and would like to trade either both or just the red dot for a lpvo and mount.
Sig sauer romeo 4t with 4 different reticles at 2moa
Includes rear flip cover and front has kill flash installed
Sig sauer juliet 3 micro with push button flip to side
They are used but the romeo 4t shows little wear while a closer look of the juliet does show more but both work great.
Looking to trade the 4t or both straight across for a good lpvo optic with mount.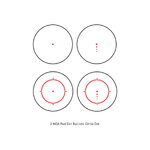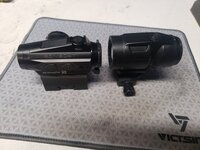 I agree to the classified rules and terms of service
Last Edited: