Ad Type

For Sale
For Trade
Price

$1000
Manufacturer

Other / Not Listed
Caliber

7.62x39mm
City

Oregon City
State

Oregon
Zip Code

97045
Hello, and thank you for checking out my ad.
TYPE I & SIAMESE 46/66 SOLD
I have the three(one) aforementioned rifles available for sale above and will list them, their details, and info separately below. Please do not post offers to this thread. If you want to talk or negotiate, then PM me, and I'm happy to chat. Trades are also listed below.
AMD-65, this rifle has already been listed here, but I am doing a price drop on it + combining it into this ad to make things simpler. A fantastic rifle built on a nodak spud receiver; the numbers do not match, but the bolt/bolt carrier/receiver match each other. The folding stock is nice and firm. It comes with eight mags in two four-mag pouches, one mag is Korean, while I believe the rest are Polish surplus. The asking is $1100, down from $1200.
Siamese Mauser Type 46/66
Most info I know about this rifle comes from Gunboard threads. This example is one of the rifles updated to the 8x52 round. It has a lovely crest, an attractive dust cover manually operated, and the Thai language/letting looks nice. I understand that the single-piece stock is either an early example before the Japanese manufacturers went to a two-piece or a Thai replacement. Siam as a country switched its name to Thailand in 1939, hence the "siamese" designation on these old guns. Cool rifle, but I have been unable to find ammo to shoot it. The asking price is $350.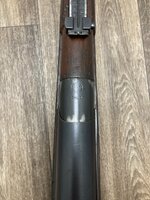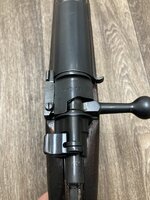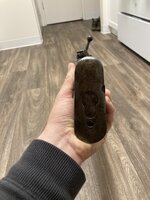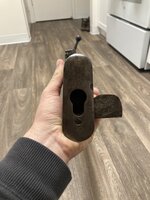 Type "I" carcano/arisaka
This remarkable piece of history is essentially a Type 38 Japanese rifle made by the Italians and sold to Japan. During the Japanese invasion of China, arms production was focused on the Army, so the Navy contracted with Italian arms manufacturers to supply them with rifles. "A" block early production looks to have a little bit of circular scratching on the right side of the buttstock from the shooter's perspective. These were never made with "mums," so it is not missing or ground off in any way. Chambered in 6.5 Arisaka, I'm sure it'd make a fine edition to someone's collection. The asking price is $500.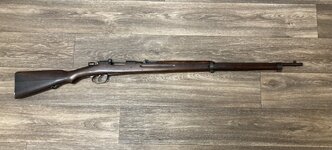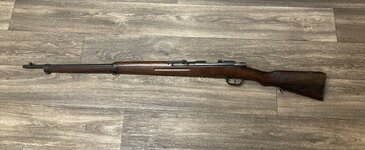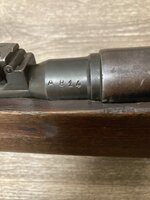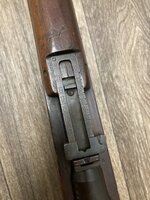 Cash is preferred but trades will be considered.
Trade interests include the following:
EOTech, G33 or 45 specifically.
PVS-14 (can add cash or other rifles),
5.56 nato,
7.62x51 nato,
Lebel, Mas, or Berthier rifle,
Mausers,
Carcanos,
Enfields
USGI surplus besides a garand or 1911 (unless ww1), but I'm interested in Krags, 1887 Springfields, 1903s, and 1917s.
Also interested in old .22s, FAL mags, or most surplus items.
Feel free to send other offers I may even be interested in AR stuff, but I am not particularly interested in mosins, project rifles, or sporters.
Thanks for looking
I agree to the classified rules and terms of service
Last Edited: