Ad Type

For Sale
Price

$70
Manufacturer

Other / Not Listed
Caliber

Other / Not Listed
City

Oregon City
State

Oregon
Zip Code

97045
I have 140 rounds of Russian Surplus 7.62x38R Nagant ammo for sale. They come in 14 round boxes as imaged below.
You can ignore that other box which is 7.62 Tokarev ammo (I'm also selling that if you want it).
Hard to find current pricing on this, so let's just call it 50 CPR = $70 OBO
Prefer to meet in the Oregon City area, but I'm flexible.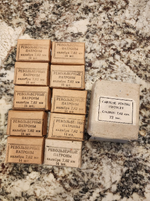 I agree to the classified rules and terms of service