Ad Type

For Sale
For Trade
Price

$800
Manufacturer

Browning
Caliber

12 Gauge
City

kirkland
State

Washington
Zip Code

98034
I bought this in questionable condition. The shop thought it was a salt gun. Did a complete inspection and found the stock and foreend were not salt wood but there was evidence of light corrosion on barrel and extractor extension.
Everything operates smoothly now, got rid of corrosion and reblued, smoothed out the extractors. Common issuss are cracks which i found none on the extensions nor on the foreend carrier assembly.
It is a nice shooter, improved cylinder and modified fixed choke with a 28" barrel. I just need the money more than a target/skeet shotgun.
taking trades for single break action 12ga or large caliber revolvers
Semper Fi
Jeff
3136320754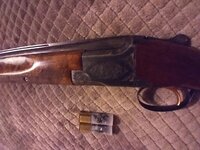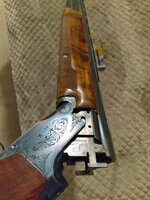 I agree to the classified rules and terms of service