Ad Type

For Sale
Price

$275
Manufacturer

Vortex
City

Milwaukie
State

Oregon
Zip Code

97267
Vortex Diamonback Tactical 4-16x44 with EBR-2C MRAD reticle. Used but in great shape, I put 350 22lr through my B22 with this and that's it. I don't see any scope rings marks but there are 2-3 minor marks on hood and some marks on the turret screws from taking on and off. Never dropped.
Original tool, sunshade, and box included.
Included = Warne Low Height scope rings. I forgot what these are so they are included as "free" with purchase. I had these on my scope though and they worked great. No packaging so they are in the box with scope. I want to say I spent $60 on these rings but don't remember.
From the vortex site
Description
The Diamondback Tactical is a long-range wolf in sheep's clothing. Rather than cramming features in at the expense of turret performance and optical quality, the Diamondback Tactical dials it back, putting the focus where it counts. Exposed turrets bring tracking performance previously unheard of at this price point, while its optical system delivers sharp image quality even at extended range. Its relatively simple design places you firmly in the driver's seat with the potential to take on that 1,000 yard mark and beyond, all at a price that's easy to justify for new shooters, your training rifle, as well as experienced shooters looking for a back-to-basics optic on their fun gun. Opt for one of the first focal plane models on a sweet shooting rifle and you've got yourself a perfectly capable competition rig without breaking the bank.
Cash or venmo please
No trades
In person sale at either sportsman's on 82nd, fisherman's in OC, or cabelas.
Willing to ship, I'll estimate cost at around $25 via USPS.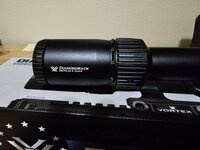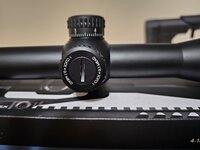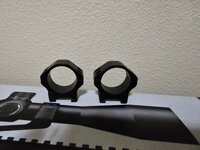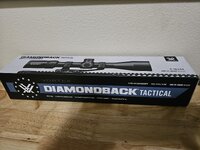 I agree to the classified rules and terms of service
Last Edited: