Ad Type

For Sale
Price

$450
Manufacturer

CZ
Caliber

9mm
City

Ontario
State

Oregon
This is a re-post. Please keep this thread clean of chatter. PM me. Consider this a moving sale!
SIG Custom P229 DAK SAS 40 SW/ 357 SIG. SIGARMS import with German made frame. Two -12 twelve round mags. Front night sight. All stock save for missing grip screw.
$1350
CZ P-09. A few hundred rounds fired, not more than 300. I have two, selling one. Everything from factory included. Set up as a de-cocker. Factory stock.
$450
CZ P-10S with night sights, two-12 rounders. Only 50 rounds fired, functions great. Supposedly fits Glock 26 holsters.
$450
As of now, I have desire for a
Ruger Super Redhawk in 44 mag (and maybe 10mm/ 40SW
). Maybe a partial trade for 10mm auto and 454 Casull. I am not hurting for ammo, but I will read your offers.
Will ship on buyers dime, if necessary. Transfers on buyer.
Thanks.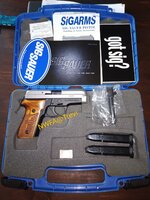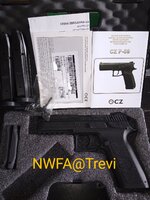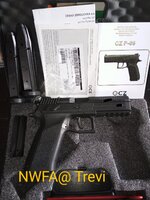 I agree to the classified rules and terms of service