Ad Type

For Sale
For Trade
Price

$750
Manufacturer

Kimber
Caliber

45 ACP
City

Hillsboro
State

Oregon
Zip Code

97124
Kimber 1911 Custom II
Valkyrie Dynamics muzzle brake
Baldr Mini RL
Recovr CCP3
Burris Fastfire 3
Custom shoulder harness / owb holster right hand draw
Everything on this firearm is new including the holster. Less than 300 rounds fired, priced to move quickly, making room for new toys.
If you dont want the $600+ worth of accessories for $170 I'll be happy to sell the pistol for $580 includes factory sight and grips.
Looking for cash or tade for 44 4 - 6", 454 casull 4" - 6"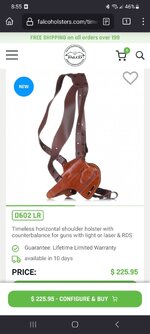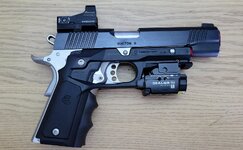 I agree to the classified rules and terms of service
Last Edited: