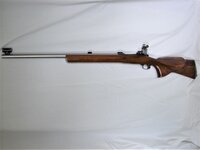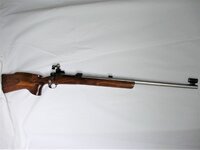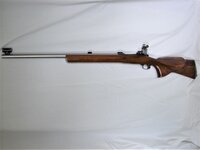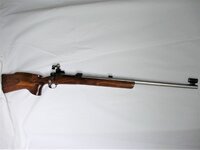 For sale is this nice Winchester Pre '64 Over The Course Match Rifle in 30.06 cal.
With target irons - English rear and Redford front. Has a nearly new re-barreled "Hart" stainless steel 26" barrel. Jim Cloward of Seattle, WA is the latest person to re-barrel it.
Has a Dunlop laminated stock. The stock has the usual minor wear but no serious scratches.
The owner says it is very accurate.
If this is a local sale the transfer will be done by me (No Charge) here in Tigard, OR. Shipping out of the area will be $47.00 USPS Priority Mail with insurance/adult signature included.
Price: $1475.00
Call if you have any questions:
Dan 503-704-1605