I have an excellent condition two-tone CZ-75 9mm compact for sale. The frame is nickle finish and slide is black. There are 3 magazines and box, accessories and paperwork coming with this gun. I am the original owner. Approximate count is 300 round. I will post the pictures later today. $530 OBO. not looking for trade this time. Face to face transaction with ODL and CWP requirement.
I also have a kadet kit for sale. There are two magazines, box and accessories coming with this kit. $375 shipped. There is no FFL required because the kit is not considered as firearm. (just the kit, not include the frame)
The gun and kit can be sold as a package at $875.
the first two pictures show kadet kit on cz 75 compact frame. the third and fourth pictures show the cz 75 9mm compact.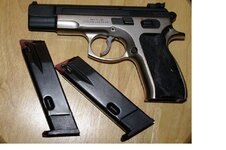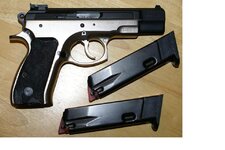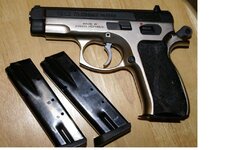 Last Edited: