The Washington Standard
/
January 27, 2020
When one talks about the Bundy Family, the first thing that springs to mind is the standoff in Nevada in 2014. However, perhaps even more important is the standoff and occupation at Oregon's Malheur National Wildlife Refuge in 2016. Indeed, the two events are often conflated because Ammon Bundy...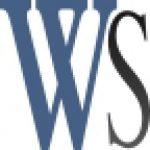 thewashingtonstandard.com
"The Standoff At Malheur National Wildlife Refuge
Indeed, the occupation was largely uneventful, save for the death of
LaVoy Finicum
. On January 26th, Finicum left the refuge with other leaders and supporters of the occupation in a two-truck convoy. It was here that federal authorities attempted to arrest him for the first time using a traffic stop. Ammon Bundy and Brian Cavalier were peacefully arrested at this time. "
"
Why Does The Oregon Standoff Matter?
The standoff in Oregon matters for two main reasons: First, it is yet another example of how an armed population can sway the hand of government. Remember that the Hammonds eventually were pardoned. But more than this, it provides a lesson in how
not
to go about resistance. "
reference: