Messages

5,106
Reactions

4,675
Ad Type

For Sale
For Trade
Price

$100
Manufacturer

Other / Not Listed
Caliber

22 Long Rifle
City

VANCOUVER
State

Washington
Thats right... this is your chance to buy one of the worlds most famous and sought after handguns....
Okay, seriously though. This one is pretty nice, nearly flawless and comes with original box, etc as well as 100 rounds.
Ive taken this out a few times, Lets face it... you will have a jam occasionally... its impossible not to ... but many times I have actually had full mags emptied without a single issue... I know....
While we're all being honest with each other, this is not a defensive pistol or a precision target pistol..... but it is pretty damn fun to shoot.
Gun, Mag, Box, Ammo...
$120
$100 for Supporting Member
*

*

**

*

*

*

TRADES

*

*

*

*

*

*

*
Straight trade or cash on my end...
12ga shotgun or bolt gun in 30-30 or 30-06
Also interested in H&R/NEF single shot rifles
.224 bullets 77gr & heavier, prefer 90gr
AR15 6.8spc Magazines
LARGE CIGAR HUMIDOR
Trade (+cash from me) socpe for medium/long range target shooting (224 Valkyrie @ >500yds)
Let me know what you have, Im sure we can make a deal
Transfer on you, prefer NW Custom Firearms in Vancouver.... but can meet elsewhere as well as in Portland area some days. Shipping to FFL in PNW is $15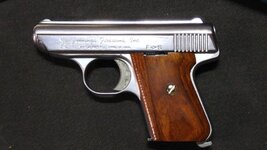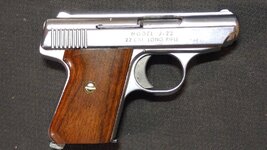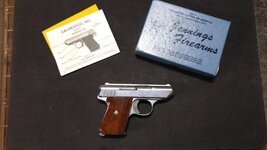 I agree to the classified rules and terms of service
Last Edited: