Ad Type

For Sale
Price

$500
Manufacturer

Other / Not Listed
Caliber

Other / Not Listed
City

Keizer
State

Oregon
Zip Code

97303
Selling yet another weird gun;
It's a 1950's Lee Enfield that I bought that looked like it had been sitting in a lake for 50 years. Converted it to a screen acurate Jawa ion blaster from Star Wars ANH.
-Cut down stock Lee-Enfield
-Enfield Grenade Cup
-Replica short barrel plug (solid so it is a plug, not a short barrel)
Replicas based on the Denix of the Enfield sell for $500-$600
Asking $500 for this with a real Enfield. Cant fire due to the solid barrel, but I guess if you git a custom barrel made and paid the SBR tax you could make it shoot!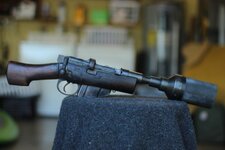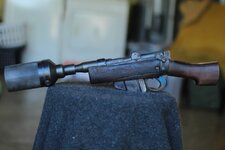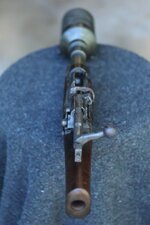 I agree to the classified rules and terms of service