Messages

159
Reactions

68
Bretta PX4 Storm is a 45, low round count, night sights, uncle mikes shoulder rig, extra mag, excellent condition. $575 OBO.
Browning Hi Power is a 9mm with Laser Grips. $600 OBO.
Ruger Mark II Competetion Target Model, 6", with a red dot scope is excellent cond. $485 OBO.
Might trade one or all, for the right caliber varmit rig
Varmit scope, long range
Thompson Pro Hunter??
I'll post pic's tonight.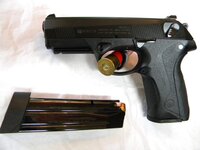 View attachment 205066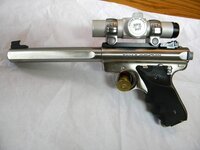 Last Edited: