Ad Type

For Sale
City

Tigard
State

Oregon
Zip Code

97223
Misc parts and stuff I no longer or never did need. Will ship at your expense, but FTF in Tigard or Beaverton would be easiest.
I will mark each item as sold one it is sold.
****SOLD****
Caseline padded case for ear pro:
Fits Walker's Game Ear Razor Slim Electronic Hearing Protection Muff, Includes Mesh Pocket for Accessories (This case is Designed to fit only Slim Earmuffs).
$10.00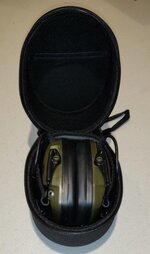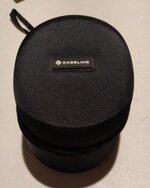 *****SOLD***** Springfield Armory 1911 paddle holster. Came with Springfield Loaded 1911 (for some reason I have 2 of them, holsters that is) but may fit other 1911s.
$10.00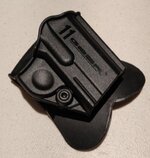 ****SOLD****
MagpulPicatinny Rail Light Mount.
Fits on any standard 1913 Picatinny Rail
Left side model
$15.00
SIG 938 left side only safety conversion. I believe these are the parts necessary to convert the ambi safety on a Sig P938 to left side only.
These are original Sig P238 parts. The bags have never been opened. I sold the gun before I installed them.
The point of this conversion was to eliminate the right side safety lever because when I carried the gun it was possible for the right side safety lever to get bumped while it was in the holster.
I would prefer to sell as a pair, but will separate if someone only wants one of them.
PN: 1200907-R (Hammer pivot pin) $5.00
PN: 1200749-R (Thumb saftey) $10.00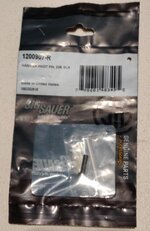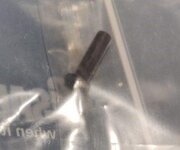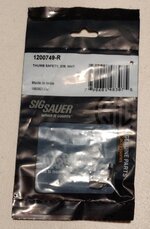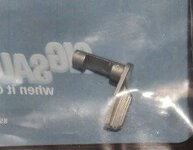 I agree to the classified rules and terms of service
Last Edited: