Even when there's literally a photo of the man holding what is quite clearly an AR platform rifle!
Mark and Patricia McCloskey, residents of the neighborhood face one felony count of unlawful use of a weapon. The couple made headlines when Mark McCloskey was seen armed with an AK-47 rifle and his wife with a semiautomatic handgun during a confrontation with marchers passing by their home en route to St. Louis Mayor Lyda Krewson's house.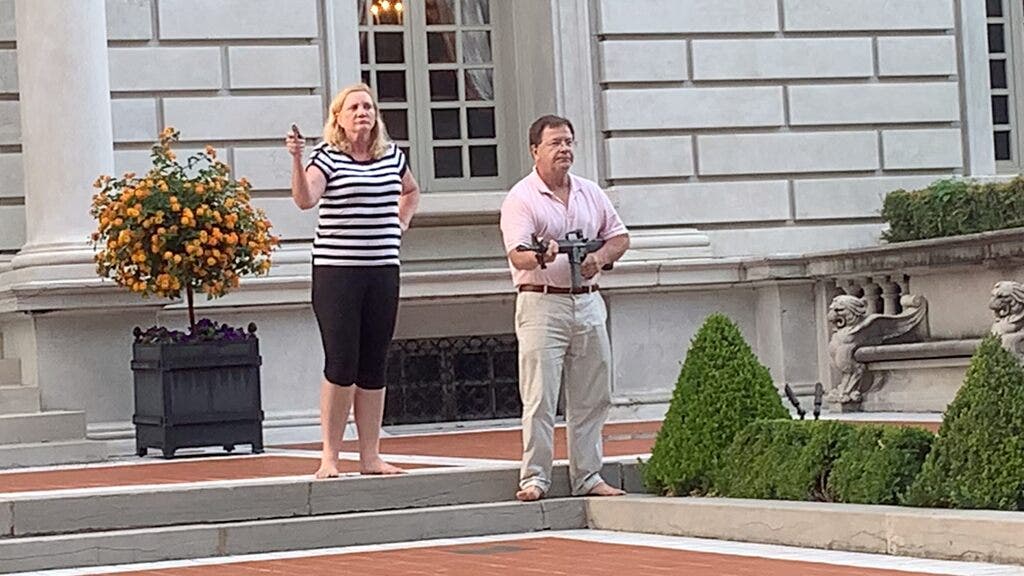 St. Louis prosecutors have declined to prosecute nine people charged with trespassing on the private property and a gun-wielding who pointed weapons at them as they marched against police brutality and racial injustice.

www.foxnews.com