Ad Type

For Sale
For Trade
Price

$2300
Manufacturer

IWI
Caliber

7.62x39mm
City

Enumclaw
State

Washington
Zip Code

98022
Realized after a couple weeks I had this under the rifle page, apologies.
Looking to sell or trade my Galil Ace pistol with the 8.3 inch barrel chambered in 762x39. Shot 600 rounds through it with 0 malfunctions. If you want everything it will come with a huxwrx muzzle break, streamlight flashlight, IWI branded savvy sniper sling, Trijicon MRO with cover, the brace that is currently not attached, and I can also throw in some mags and a few hundred rounds of ammo. $2300 for everything or $1700 for just the pistol.
Trade interests:
CZ Bren 2 Carbine
FN Scar 16
Sig MCX 14.5'/16'
XCR
Galil Ace 16'
Other Short stroke piston rifles
Willing to drive down to Oregon for the right deal.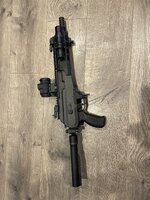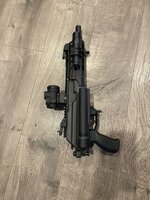 I agree to the classified rules and terms of service