Messages

5,112
Reactions

4,683
Ad Type

For Sale
Price

$25
Manufacturer

Other / Not Listed
City

VANCOUVER
State

Washington
Elzetta flashlight mount attaches to the A2 front sight, Made in USA even!
Flashlight is a generic no-name LED, comes with pressure switch, rechargeable battery and charger.
Nice setup, tucks the light in tight under the barrel without having it hanging off the side, etc.
Had this on my Dissipator for a while, it fit nice and the cord was able to tuck behind the heatshield in the handguard, see picture.
There is one screw that is buggered up, but the mount still has 4 other screws that are just fine. Screw and nut included.
$30
$25 for Supporting Members
Located in Vancouver, can meet in PDX some days, Shipping is an additional $7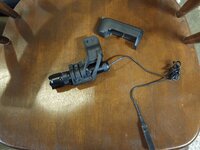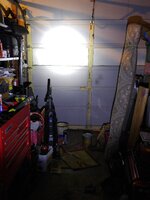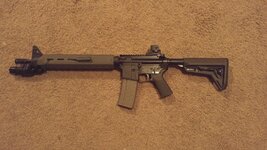 I agree to the classified rules and terms of service