Messages

490
Reactions

13
We wanted to try something new...
My daughter mixed up a corn cake batter...
Like a cornbread but using corn flour instead of corn meal.. I made a little pan support for inside of of a scout type mess kit.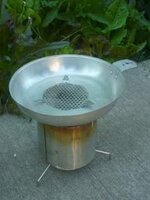 We put the pan of batter into the mess kit.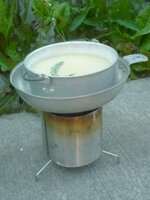 We started the fire and put the lid on the mess kit..
We use sticks for extended cooking times..These are old cedar shakes split like kindling.