Ad Type

For Sale
Price

$123
Manufacturer

Other / Not Listed
Caliber

10mm
City

Federal way
State

Washington
Hi all, I have some various brass for sale. Some is mixed, some isn't. All in good shape. All tumbled and clean.
204pcs. 45acp. Mixed HS $15 SOLD
78pcs. 10mm. mixed HS $15 SOLD
59pcs. .303 Brit. (60 w/one dented) $33 PPU --PENDING--
38pcs. 30-06 mixed HS. (roughly half Hornady) $15 SOLD
68pcs. .30Carb. $15 PPU/CBC roughly 50/50
9pcs. 7.7x58 Jap. $.50ea/$4.50 PPU
I also have a few .380auto/ 9mm Br. Court cases (SOLD) and a sample pack of some Rainier lead (SOLD) i can throw in for free if anyone wants them. (TAKEN)
Trying to clear out all i can and get rid of the stuff i dont use.
Would prefer sales FTF in the south sound area. Can also ship, shipping will be $8 for small USPS flat rate and $15 for a med (if you want it all..)
Venmo ONLY.
Zelle is owned by ALL the major banks who hate us, And honestly i hate PP so id rather NOT use Venmo if possible. Again i prefer cash FTF. probably even give a small discount for cash FTF.
PLEASE POST A REPLY AND PM ME TO ENSURE I GET EMAIL AND YOU GET A RESPONSE ASAP.
thanks for looking and happy shopping.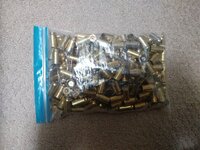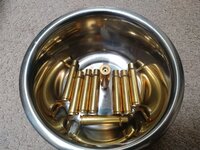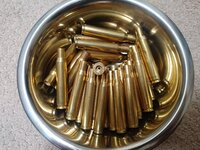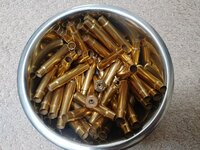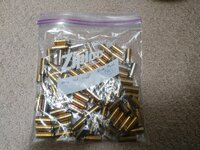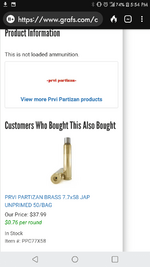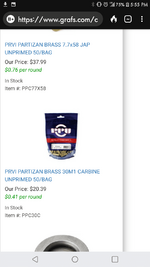 I agree to the classified rules and terms of service
Last Edited: