This happened a week ago and I never heard a peep about it on the media.
Basically, a land-based hurricane hit Iowa and destroyed a third of the state's crops and it was not considered newsworthy. Crazy.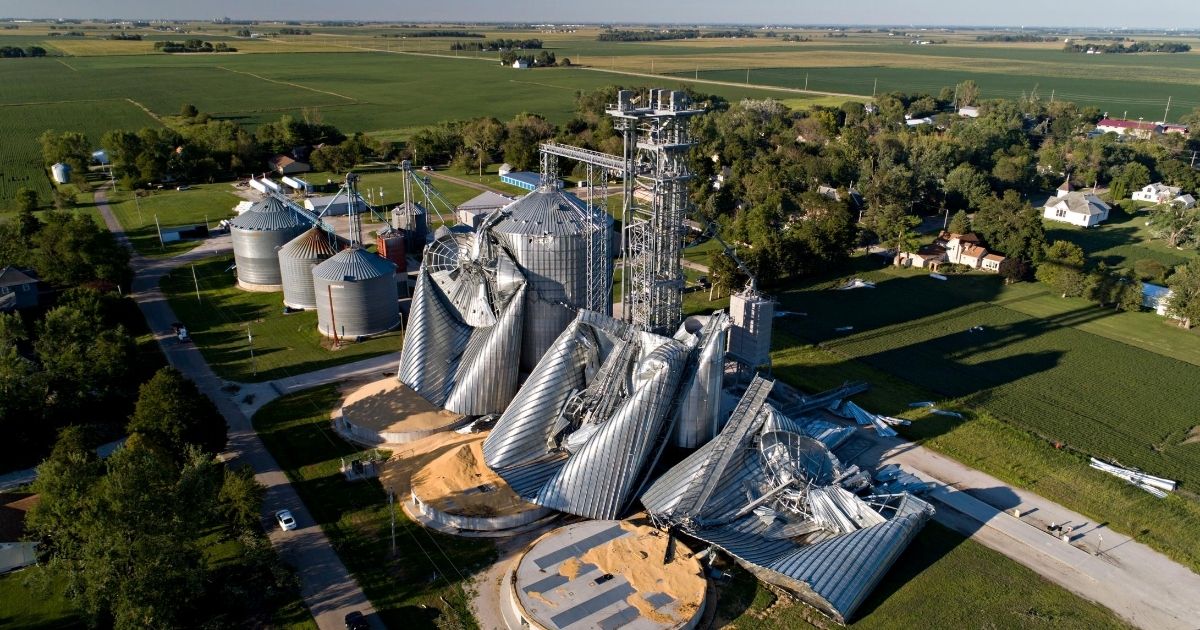 A derecho moving at speeds over 100 mph blew through the Midwest on Monday, causing incredible damage to crops and property.

www.westernjournal.com
A powerful storm tore through the Midwest on Monday, leaving devastation in its wake.
One meteorologist told
The Washington Post
that Illinois and Iowa alone could have $1 billion worth of damage to crops, homes, businesses, vehicles and infrastructure.
During a Tuesday news conference, Iowa Gov.
Kim Reynolds
said the storm leveled 10 million acres of Iowa crops, damaging or destroying nearly a third of the state's 32 million acres of corn, soybeans and other crops, according to the
Des Moines Register
.